AVENGER/JEANNE D' ARC (ALTER): DRESS VER.

Pre-Order Deadline: 2018/05/10
(Pre-Order close after 19 days)
| | |
| --- | --- |
| Selling Price | ┆ HKD 1276.80 |
| Ref. No. | MARALTERDRESS |
| Weight | Not Available Now |
| Shipping Details | Shipping Details? |
| Release Date | Late 3, 2019 |
| Manufacturer | Maxfactory |
| Payment | |
| Courier | |
| QR Code | |
| Quantity | |
| | |
Special Notes
Item can pre-order NOW. We help you pre-order before the deadline. When it is over, we stop any further pre-ordering. Please don't miss this chance!
When pre-order arrived instock,we send email to notify you for the balance payment.[No need notify if you make full payment now.] Please login member area / check your mailbox for this issue.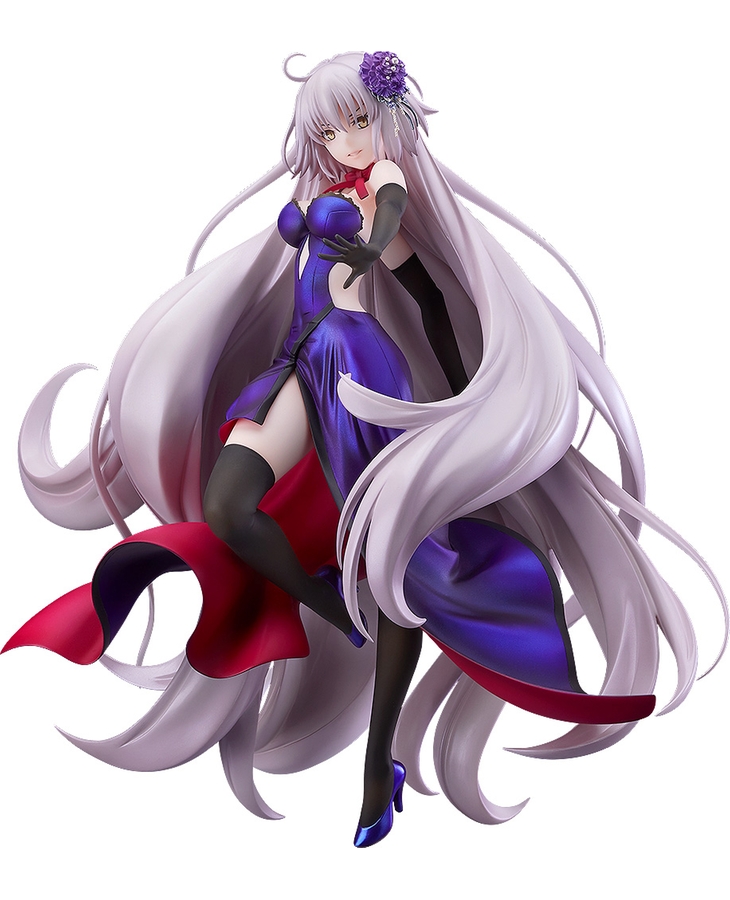 "Let's dance, Master."
From the popular smartphone game "Fate/Grand Order" comes a scale figure of the Avenger class servant, Jeanne d'Arc (Alter)! The figure is based on the illustration of her in a dress seen during the Subspecies Singularity I: Isolated Demonic Realm: Shinjuku storyline during FGO Project 1.5: Epic of Remnant. The impressive volume of her long flowing hair and the details and texture of her corsage have all been captured as faithfully as possible!

The dress itself makes use of pearl and metallic paints to recreate a light, silken appearance. Even the details of her bare skin visible through the gaps in her hair have been carefully detailed, giving her a much softer demeanor compared to her normal armored appearance. Be sure to add her to your collection and dance by her side as her Master!