Special Notes
Item can pre-order NOW. We help you pre-order before the deadline. When it is over, we stop any further pre-ordering. Please don't miss this chance!
When pre-order arrived instock,we send email to notify you for the balance payment.[No need notify if you make full payment now.] Please login member area / check your mailbox for this issue.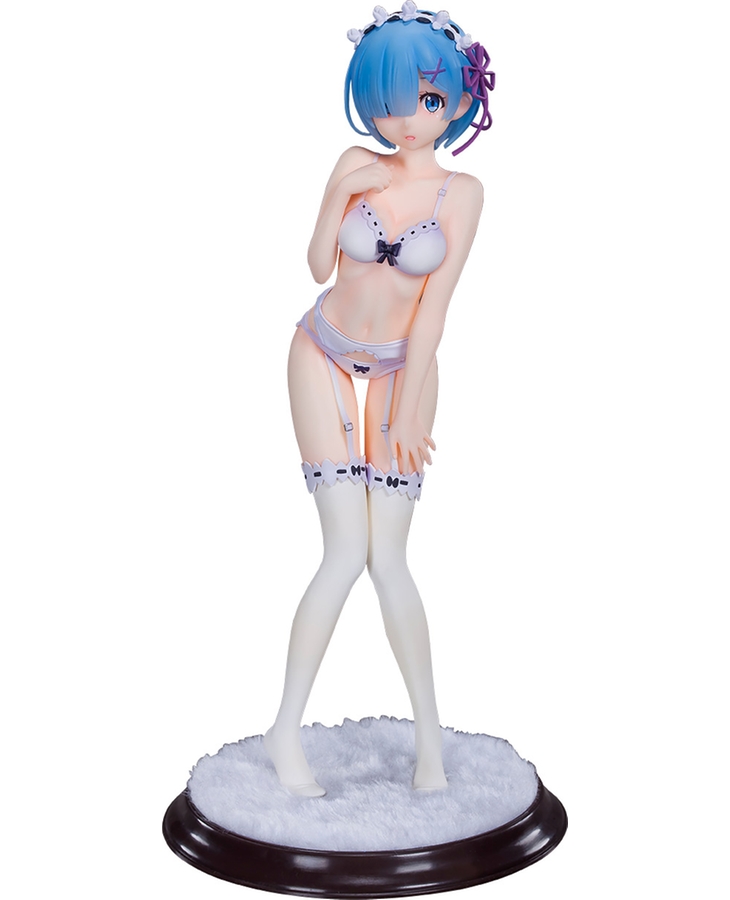 "I think… my bust might have grown a little bigger again..."
From the anime series "Re:ZERO -Starting Life in Another World-" comes a 1/7th scale figure of the younger of the twin maids that serves at the Roswaal mansion, Rem! She is sculpted wearing white lingerie based on an original illustration! The embarrassed look on her face has been captured in intricate detail, creating a high quality figure that Rem fans are sure to enjoy in their collection!